WATCH THE COMMUNITY HEARING LIVE

HERE 
The Arctic National Wildlife Refuge is under urgent threat. The Trump administration has released a draft Environmental Impact Statement that downplays the dangers of fossil fuel development, that disregards scientific data, and that dismisses concerns raised by Indigenous peoples. This shameful report offers NO alternatives to drilling for oil and gas.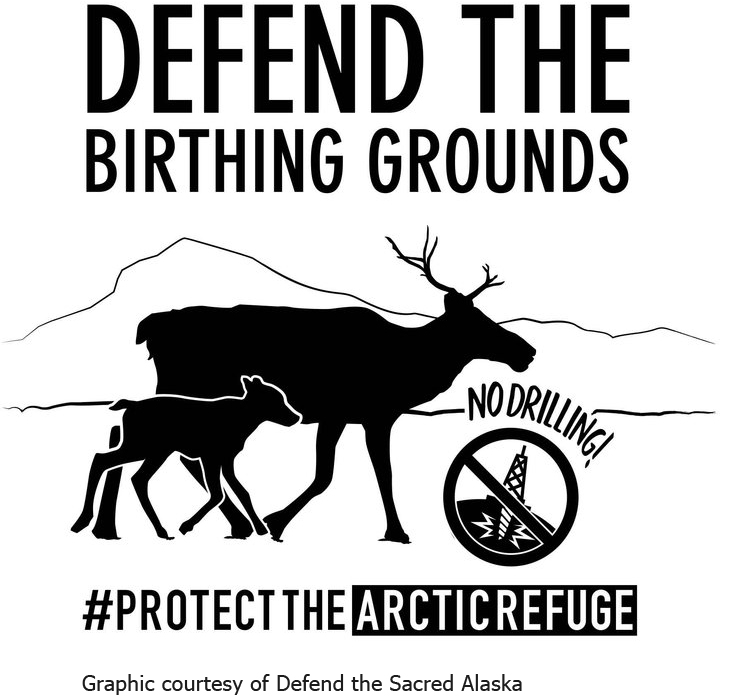 Drilling in the refuge's coastal plain would devastate an Arctic nursery of global significance. It would violate human rights, jeopardize food security, and threaten the health and safety of Indigenous communities. It would contribute to the escalating crises of climate change and biological annihilation. The Trump administration is moving aggressively to drill in the refuge. We must stop this ecocide from happening before it is too late.
Because the Bureau of Land Management (BLM) denied multiple requests to hold public hearings in communities across the United States, environmental and Indigenous activists have decided to take ownership of the process and hold their own hearings. Independent of the BLM's hasty and flawed process, these hearings will amplify voices of the public and highlight the administration's suppression of public participation.
The first such Community Hearing will take place on March 5 on the main campus of the University of New Mexico. The hearing is co-hosted by members of the academic community at the University of New Mexico in partnership with the Gwich'in Steering Committee, Native Movement, Defenders of Wildlife, Alaska Wilderness League, and The Wilderness Society.  
The event will begin with a panel featuring Indigenous speakers from Alaska who will explain their opposition to Trump administration policies. After that, members of the public will be invited to speak out and have their testimony submitted as part of the public record.
The Arctic Refuge Community Hearing in Albuquerque is an important and historic gathering—it may well represent the first time that an EIS hearing has been organized by the public.
WHAT: Community Hearing to Defend the Arctic National Wildlife Refuge
WHEN: Tuesday, March 5th, 2019, 5:00pm – 8:30pm
WHERE: University of New Mexico Student Union Building, Ballroom B, Albuquerque, New Mexico
Please join us to defend the Arctic Refuge and Indigenous rights!